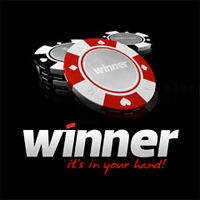 With so many online poker sites to choose from, it can be difficult to know which one is right for you. There are many different areas where online poker sites can provide benefits and features to players but there are some site sites that manage to provide more positive elements than others. A good example of this would be WinnerPokerBonusCode.com (click here to visit) and as the reviews indicate, there is a lot to enjoy about the site.
There is no getting away from the fact that poker players want to hear about welcome bonuses and offers. This is the key incentive for many players and knowing that a poker site is keen to have you on board is definitely good news for poker players. The Winner Poker welcome offer is a stunning 250% matched deposit bonus which can go all the way up to $2,000! Whether you are a modest poker player or a high-roller, you will be able to boost your bankroll neatly before you start playing.
Grab bonuses from the start
This financial incentive is a big boost but another strong boost for new players comes with the beginner's freeroll tournaments that are available. Beginners on the site are eligible to join the beginners freeroll tournament for 90 days after they sign up for the poker action. Being able to play against other players that are new to the site is an ideal way to find your feet and develop skills on the site. The fact that there is something special put aside for new players is definitely a positive factor and will provide a further incentive for players to join in the poker fun.
The site has a good layout with everything being very easy to find. The software is available in download format, so it carries its own safety and security benefits. Players should always aim to play safe and this is a site that provides plenty for players to feel confident about. The site is also available in 14 different languages so players from all around the world will be able to join in the poker action. If you are looking to pit your wits against as many players as possible, this site provides an ideal opportunity to do so.
Of course, all of this would count for nothing if the games weren't good but the tournament options and the sit n go games are more than enough for even the most experienced online poker player.