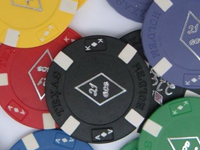 One of the best things about the emergence of the internet has to be online poker but another great thing relates to how easy it is to get an opinion or review of things. There is far less risk in buying products or signing up for websites because there are far more opinions available these days. This is not to say that every opinion is worth listening to or will have value for a person but having a larger amount of choice is always going to be of benefit and interest. This can hopefully make it easier to choose between the best online poker sites.
There are likely to be many different elements that people consider important when thinking about which poker site to sign up for. The welcome bonus is always going to be a strong issue and it should be possible for players to pick up a bonus that is more than 100%. Yes, there are a great number of poker sites which will provide a matched bonus equivalent to 150% of the initial deposit that a player makes. If you are looking to boost your bankroll, it is likely that these sites should be on your radar.
A good poker site makes you feel at home
Of course, some players are looking to find poker sites where they can win money and this means there can be a need to find the easiest poker sites. This is likely to be a matter of opinion as opposed to being something that can be laid out as being a fact but some players will take to certain poker sites more easily. It may be that the layout and feel of a poker site is more conducive to some players, which can help them feel at ease, which is always a good situation to be in when looking to play well at poker.
Stay safe when playing online poker
Another thing which can help poker players feel at ease when they play is finding a site that is very secure. Being safe online should be one of the most important issues for people these days and there is no need to compromise your safety to play online poker. Poker sites should realise that reliability is very important for them and the main poker sites seem to be able to take this on board. This is why there are plenty of secure features and a strong support staff element to put people's mind at ease about any concerns or issues. Playing online poker should be fun but there is nothing wrong in looking to safeguard your details or money.
However, this is not something that should occupy too much of your time when looking for a poker site. It is important to focus on the poker games like Texas Hold 'Em or Omaha Hi Lo and the bonus that are on offer. These are the elements that can make or break a poker site and which will provide the most fun and entertainment to online poker players. No matter what site you choose, make sure it is the site that makes you feel at home.