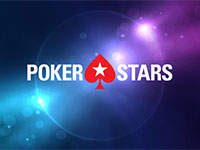 PokerStars, the world's largest online poker site, went offline in the Netherlands on October 1st, 2021. Doing so, the company has granted the request of the Kansspelautoriteit (Gaming Authority). This regulator has indicated that all online poker sites, casinos and games of chance without a license, must leave the Dutch market before November 1, 2021.
On Friday, October 1, 2021, the online gambling market (which includes poker sites such as PokerStars) in the Netherlands has opened with ten licensed operators. Besides PokerStars, other providers of online games of chance have left the Dutch market immediately.
"To comply with the new licensing regime for online gaming in the Netherlands, residents in the country will no longer be able to access our products. Our platform is being prohibited in your region from October 1, 2021. Your player balance remains safe and secure and you may withdraw your funds at any time. Following our closure, all existing Chests will be opened and any remaining rewards will be converted into cash (in your preferred currency). All entries to poker tournaments that have yet to start will be refunded. Non-promotional rewards will be converted into cash and added to your balance."

PokerStars Management
Prior to PokerStars' announcement it was already announced that LeoVegas, Royal Panda, and Paddy Power, among others, have (temporarily) left the Dutch market. Today, large parties such as Entain and Betsson were also added to this list. Unibet has chosen to remain online for the time being. And now, the world's largest online poker site has announced its temporary departure too.
At some point prior to October 1st it was announced that the Kansspelautoriteit (Gaming Authority), at the insistence of Minister Dekker, would take strict action against providers without a license. The regulator asked the providers to leave the Dutch market, otherwise they could receive hefty fines.
While PokerStars went offline, you can still play online poker as a Dutch citizen. One of the online poker sites that has obtained a licensed from the Kansspelautoriteit is Bet365 Poker, making it the best poker site to play, as well as the best possible alternative. If you are from the Netherlands you may want to have a look at the review (in Dutch) offered at PokerKamers.nl as its probably the best of its kind.
For a more than a decade, PokerStars has been the largest online poker site in the Netherlands and they are expected to be eligible for a Dutch license at a later date, together with Entain.