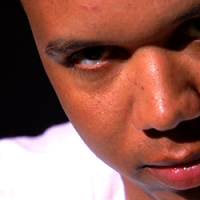 When poker superstar Phil Ivey announced the debut of his new website, IveyPoker.com, last month, there was no hint of the ongoing troubles that have been plaguing him for the past few years.  Ivey, whose name and reputation have been linked to, and some would say sullied by, his association with Full Tilt Poker and the fallout from Black Friday, has also been contending with an acrimonious divorce.  Adding to Ivey's woes is an open dispute with a casino in London's Mayfair district, the Crockfords Casino, which is one of the UK's oldest continually operating casinos and has refused to pay out $11.7 million to the poker legend.
Ivey won the enormous sum back in August, over a 2-day gambling spree at Crockfords, where he played the game Punto Banco, a baccarat variation, with a mysterious and beautiful Asian woman.  At the heart of the issue is Ivey's companion, who, according to The Daily Mail, had previously been banned from other Mayfair casinos, though the exact reason behind her expulsion has not been reported.  Crockfords returned Ivey's original stake, but failed to deposit his winnings into an account as Ivey has requested, instead opening an investigation into the matter.
Despite the story attracting a substantial amount of media coverage back in early October when it first broke, there has been no update recently from either the mainstream media or the poker blogs.  At the time that the dispute between Crockfords and Ivey was first made public, many news outlets reported that lawyers for the two sides were engaging in increasingly fraught negotiations, with tensions escalating on both sides.  Given that Punto Banco is a skill-free game of chance, many see no reason why Ivey should have been denied the payout.
Barry Carter, author of the book The Mental Game of Poker, told The Daily Mail that it was highly unlikely that Ivey cheated at the game, saying, "I don't think for one minute that he cheated. It is almost impossible for him to have an influence in a game of pure chance like Punto Banco.  Just because it's statistically unlikely doesn't mean you can't have such a long winning streak — it is the nature of probability. He comes to the attention of casino bosses because he is considered the best poker player in the world, and people wrongly think he may have some edge in other card games, too."
As for Ivey, his attention, at least publicly, seems squarely focused on his new endeavor.  Speaking about his new site, which so far has received a tepid and somewhat confused reaction due to what some have perceived as its unclear purpose, Ivey remarked that he merely wants to create a social poker site that is focused on teaching the game.
Speaking to ESPN.com, Ivey said, "What we're doing here is teaching people how to become a winning poker player. I think a lot of people really don't know how to play poker, and I think this is going to be an opportunity to play with the best players in the world."