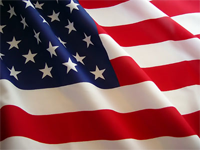 While the internet has helped to make things a lot more equal around the world, this is not the same for everyone or every past-time. Due to each country having their own legislation, there are some countries where people get to enjoy more activities online. This is very much the case with the gaming and gambling community. Poker is a game that is loved and appreciated all over the world but US poker players have found that they have not had the same level of poker options as players in the UK or Europe has.
Players in these countries have been able to enjoy a vast range of poker opportunities while US poker players have had a handful of options. This has led many poker players in the United States to not bother with online poker but this has seen them miss out. There may not have been a huge amount of online poker sites to choose from in the US but there have been some very good poker sites. A case in point would be the Bovada Poker site.
Online poker US players will love what is on offer at Bovada
Online poker US players are just like any other poker players around the world. They want to find a poker site they can rely on, they want to get bonuses and they want to have big money prizes to play for. All of these examples can be found on Bovada, which means that there is something for everyone to look forward to already available in the United States.
Bovada Poker has an excellent reputation and this is a site you can play on with great confidence. It also has a brilliant reputation for delivering bonuses to players. If you are keen to grab a 100% matched deposit bonus when you sign up for poker action, you are in the right place. There is a chance to pick up a bonus of up to $1,000 when you make your initial deposit on the site, so this is a huge draw for US poker players.
There is also the fact that every Sunday on site is a Super Sunday. Just think, you have the chance to play for a share of $170,000 every single Sunday when you play on Bovada Poker. The site also offers the Big Deal game where there is $100,000 on offer every single Sunday. No matter what you want a US friendly poker site to deliver, you will find that Bovada Poker gives you exactly what you are looking for.